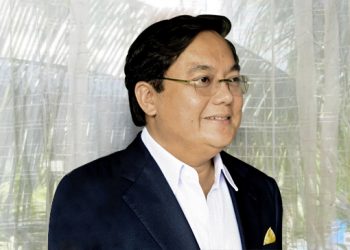 Chairman
Brief info
Mel V. Velarde is the Chairman of the Company. He was previously elected Vice­ Chairman of the Company's Board of Directors on June 2, 2006 and served as such until March 22, 2007 when he was elected as Chairman of the Board of Directors.
On January 21, 2008, he resigned from his chairmanship and was again elected as Vice Chairman of the Board until June 2, 2011. He was elected as President of the Company on June 13. 2011.
Mr. Velarde is the Vice ­Chairman and the Chairman of the Executive Committee of NOW Telecom Company Inc. (formerly Next Mobile, Inc.). He is also the Chairman of the Asian Institute of Journalism and Communication.
He served as Philippine Commissioner to the United Nations Educational, Scientific and Cultural Organizations ("UNESCO") and Chairperson of the Committee on Science and Technology. Mr. Velarde has built a career in broadcasting, cable TV, telecommunications and information communications technology. He was former Executive Vice President and General Manager of Sky Cable, a cable TV company that became the largest in the Philippines.
He obtained his Bachelor of Arts in Liberal Studies Major in Interdisciplinary Studies (Summa Cum Laude) at Boston University, Massachusetts, US. He completed the Owner/President Management Program at the Harvard Business School, Harvard University, Cambridge, Massachusetts. He has also completed courses leading to a Masters Degree in Business Economics at the University of Asia and the Pacific. He has taken Strategic Planning, Marketing and Finance at the Asian Institute of Management.
In addition, he took up the following executive courses: Wealth Management at Wharton Business School, University of Pennsylvania; Strategic Finance, University of Michigan; Corporate Restructuring and Business Transformation at Harvard Business School; Digital Marketing at Harvard Business School; Managing Businesses in China, Tsinghua University and Harvard Business School; Directing Documentaries at the London School of Film and Television; Broadcasting and Cable Television, Satellite Communications, Data and Internet Communications at the United States Telecommunications Training Institute (USTTI); Cybersecurity: Planning, Implementing and Auditing of Critical Security Controls (SANS, Washington D.C.); and Advanced and Competitive Sailing Certifications at the Swain Sailing School at Tortola, the British Virgin Islands, Caribbean.