Cable cuts are a thing of the past! The wireless technology used by NOW Fiber Air allows for quick installation and immediate resolution of any connectivity issues. Your own antenna ensures that your business has full and direct broadband connectivity. Need 2Gbps connection? No problem!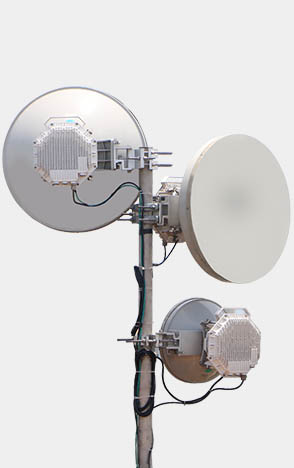 Wireless Broadband Built for Enterprises

Resilient wireless connection with dedicated Gigabit speeds
for mission-critical operations.

Durable self-recovering antenna that provides broadband
access through licensed frequencies for a secure connection.

Point-to-point or point-to-multipoint fixed wireless technology to
ensure business continuity.

24/7 Responsive Technical Support
We are known by our clients as the most responsive customer service provider, and we commit to addressing your network concerns immediately to ensure your business remains online and connected.

Provides dedicated broadband connection suitable for mission-critical operations like yours. Connect to NOW Fiber Air and keep your business online with no interruptions.

Get the bandwidth that you signed up for, every time. Experience powerful Internet connection that does not limit your chosen bandwidth.

With a 99.995% reliability, worry less and work more.

Say good bye to fiber cable cuts and go wireless. Have your own durable antenna with Gigabit capacity that operates on licensed frequencies.

3-Day Standard Installation
With our robust wireless technology, there's no more waiting or digging necessary. We can install, configure, and connect your office in less than 3 days.